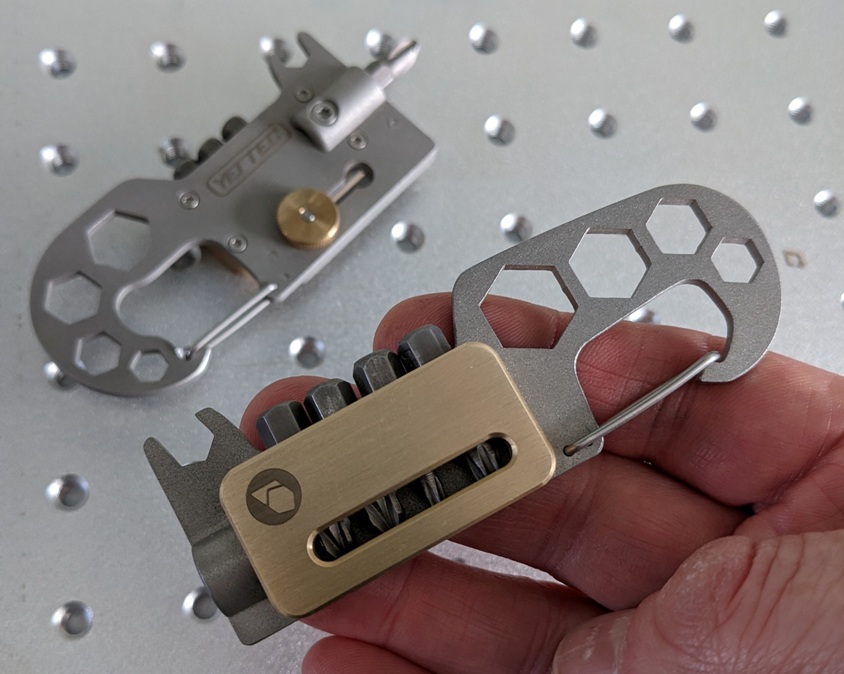 A multitool for your pocket, for getting jobs done
The Drivr2L is a Kickstarter project
The Drivr2L has been a while coming – in fact you've been waiting for this new multi-tool all your life! With loads of useful functions including replaceable screwdriver bits and an extra sharp retractable blade (Drivr2L-B option) it is the perfect companion for the practical person looking for real tools with safety in mind.
Drivr2L-A a ton of robust functionality! The Drivr2L is an all metal construction, so it's really strong! The carabineer is made from, tough, 303 stainless steel, whereas the screwdriver bit retainer is machined from solid brass.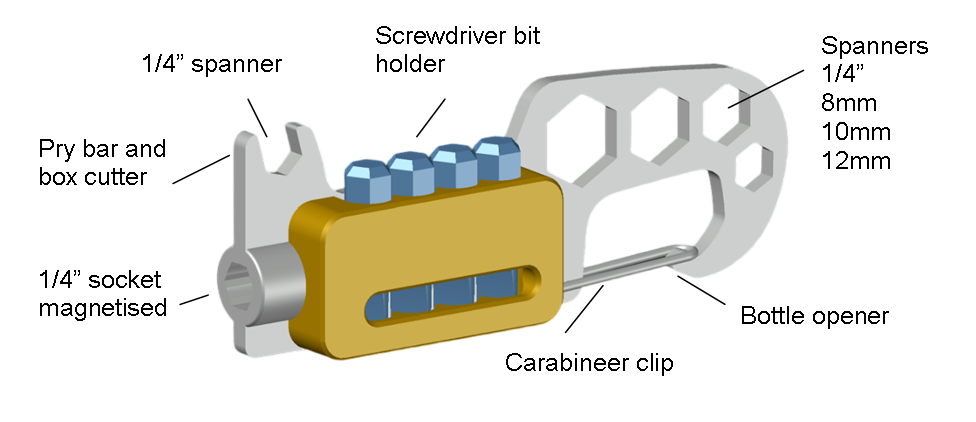 The Drivr2L-B version has all the functionality of the Drivr2L-A as well as a retractable craft blade, which is not only widely available it is super sharp and is easily replaceable. The blade is retained by a 303 stainless pin and a brass locking nut to allow the blade to be safely retained in both open and closed positions.
The driver system uses neodymium magnets to retain the screwdriver bits in the 1/4 inch socket and within the brass 4 x driver bit holder, so there is a reduced chance of losing parts even if dropped.
As well as a cool, compact design using tough materials the Drivr2L includes:
Four interchangeable screwdriver bits / allen keys in a detachable holder

Five spanner sockets, (12mm, 10mm, 8mm (5/16″), 6.35mm (1/4″))

Imperial 1/4″ spanner

Replaceable craft blade

Pry bar and box cutter

Carabiner clip

Bottle opener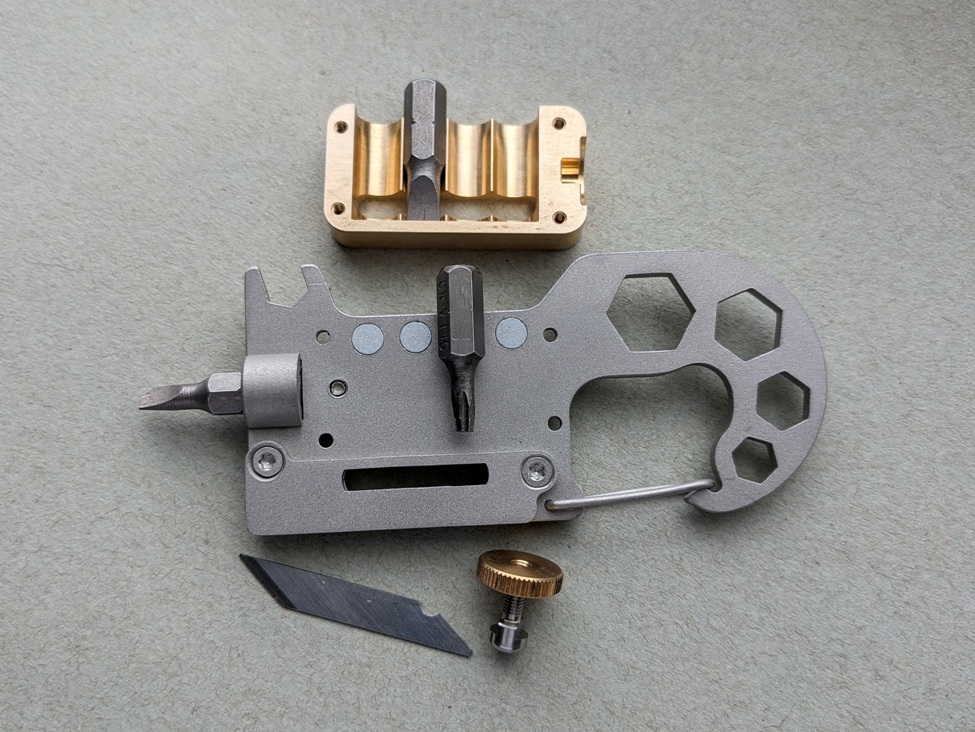 Want to be the first to know about the latest product news?